Carbide Cutting Tool Specialists,
Wood and Metal Working Machinery, Accessories

5160 N. Pioneer Rd. Gibsonia, PA 15044

Call Today! 800-443-2222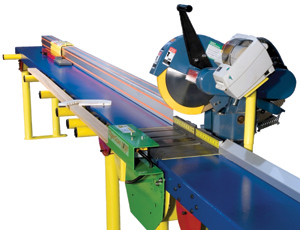 TigerScan
Call Today! 800-443-2222
Or stop in for more details about this and other products we offer!
Product Description
If you think oil is expensive, try a 55 gallon drum of mixed hardwood scrap! You probably paid in the range of $278 to $340 for that material by the time it hits your cut-off saw! Makes oil look cheap doesn't it? How would you feel if your dumpster had 1/3 less scrap in it from your cut-off saw?
TigerScan optimizes your material, counts your pieces, and gives you the right length, in the right quantity, with minimum material, waste and labor.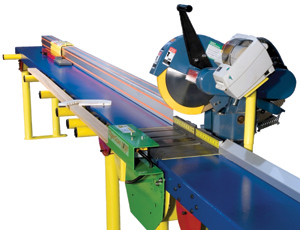 Benefits:
Faster, more reliable than crayon marking
The least material used
The right number of parts, not more, not less
Dramatically reduces labor
Dead-on part sizes
Clear, easy to read labels
Eliminates re-work
Powerfully balanced optimization for true optimized results
Do your cut boards look like this? If not – you are throwing money away!


TigerScan Specifications:




Positioner

See TigerStop Specifications page


Positioning Accuracy**

+/- 0.004″ (+/- 0.1mm)* Interferometer verified upon request


Power:

120VAC @ 8amps


Power Requirements:

TigerStop: 120V-220V, 50Hz-60Hz, isolated (220VAC on special request)
Laser Scan: 115VAC @ 2amps – May be on same circuit as TigerStop


Accuracy Validation

National Institute of Standards and Technology certified


Productivity

Productivity is an estimate. Actual productivity depends upon speed of cut cycle, feed speed, accuracy requirement, and condition of material. Feeding stock of 8′-12′ one piece at a time, 12,000 lineal feet (3650 lineal meters) to 16,000 lineal feet (4900 lineal meters) per shift with part size average of 24″, using 18′ working length machine.

You may actually produce more or less based upon multiple factors. Test runs of specific materials (to be supplied by customer) can be done at the factory for no charge. Contact TigerStop for details and scheduling


Network Options

ethernet, serial, USB


Standard Software

Optimization Package and WorkFlow Manager (Office connectivity, download and reporting)


Optimization

True optimization upgrade with user configurable weighting for best fit / highest value / longest first


Reliability Testing

HALT/HASS certified (Highly accelerated life testing / stress screening)
TSI

(Thermal stress imaging)


Electrical / Safety Certifications

TUV Rheinland North America, meets or exceeds standards


Environmental Certifications

RoHS compliant, lead-free, waste electrical and electronic equipment


Warranty

12 months. Extended warranty options available at extra charge.


Country of Manufacture

United States of America


Technical Support

Full-time phone support 6 am ~ 4pm Pacific Time, M-F; factory-certified technician available


Customer Satisfaction

95% or greater

* The truth about part accuracy: Your actual part accuracy will depend on a number of factors outside of TigerStop LLC's control. This includes but is not limited to condition and type of saw blade, speed of cut, clamping options selected for the machine, material type, material straightness and internal tension of the material, feed speeds, temperature and moisture of the product being cut will all affect your quality and the accuracy of cuts. Also, we have found that there are distinct differences in measuring devices used to validate dimensions of cut parts that can affect apparent accuracy. These factors will affect all cut off systems, regardless of the manufacturer.