Carbide Cutting Tool Specialists,
Wood and Metal Working Machinery, Accessories

5160 N. Pioneer Rd. Gibsonia, PA 15044

Call Today! 800-443-2222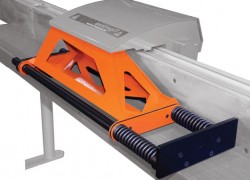 Attachments
Call Today! 800-443-2222
Or stop in for more details about this and other products we offer!
Product Description
Find the perfect fit for your TigerStop®
If you have an application, you can bet that TigerStop® has an accessory to help push, pull or position your material. It doesn't matter if you have a TigerStop®, TigerTurbo™, Heavy Duty 2™… we have a solution for you!